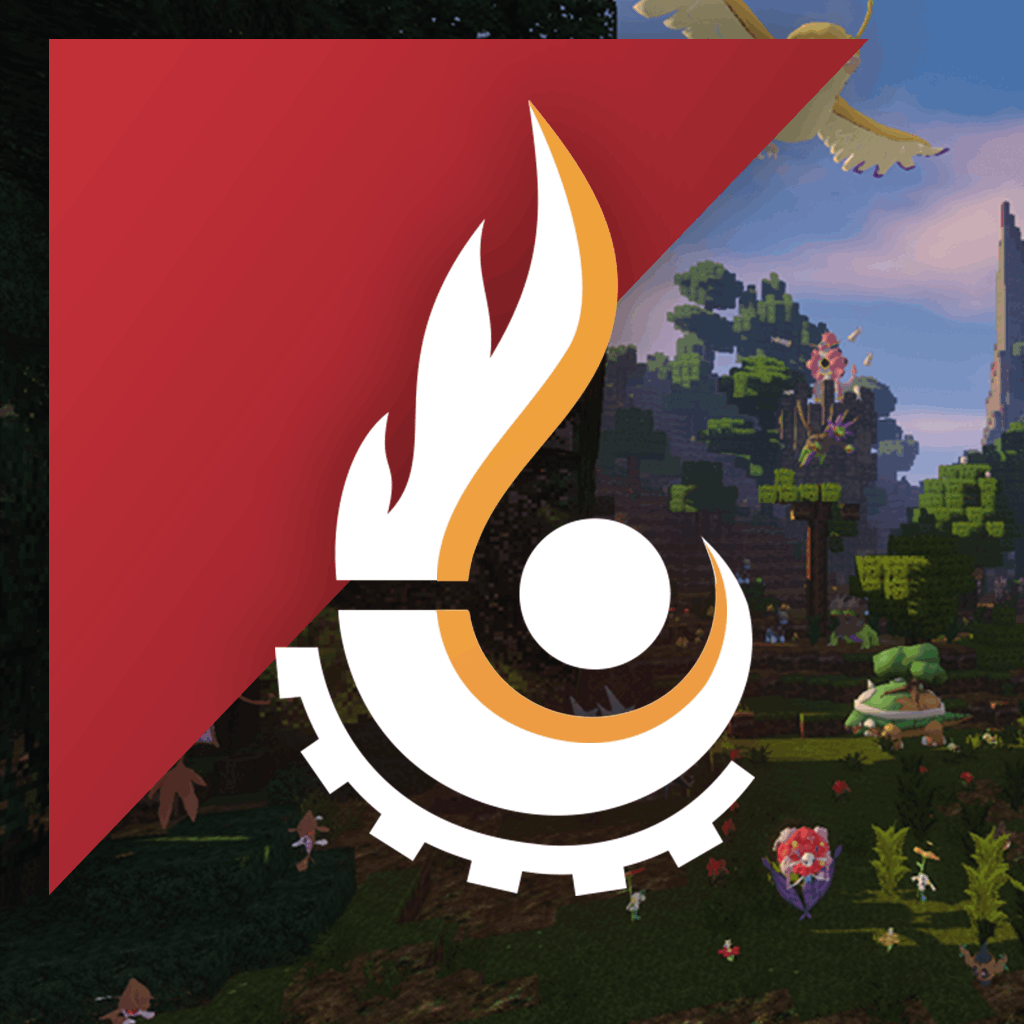 Pixelmon
Client mod
Pixelmon adds many aspects of the Pokémon into Minecraft, including the Pokémon themselves, battling, trading, and breeding. Pixelmon also includes an assortment of new items, including prominent items like Poké Balls and TMs, new resources like bauxite ore and Apricorns, and new decorative blocks like chairs and clocks.
adventure
decoration
worldgen
---
2,443
download

s
10
follower

s
---
External resources
---
Featured versions
---
Project members
---
Technical information
Changelog
"A Love/Hate relationship :)"
---
---
Additions:
New Pokémon:
Pixelmon:
Overqwil is no longer a big boi and had his size reduced to be more accurate
Reveal glass recipe center changed to diamond. Reveal glass removed from default boss drops.
Regular battles give a notification for when you get essence now.
Fixes:
Raids now respect the type two essence setting in tcg.cfg
16945 Raids no longer randomize a Pokémon's form on catch
17421 Disenchanting cards now properly adds essence
17398 Water essence can now be gained
17400 Hisuian-Goodra has the same abilities as kalosian form
16337 RequireHM config does not work for Gen1 Pokémon
Battle Fixes:
17092 Hidden Power is always normal type when used in G/Dmax
17336 When a pokemon has Mold Breaker, Turboblaze or Teravolt uses a damaging move on a Zorua/Zoroark, the illusion will not wear off
17226 Weather Ball with Normalium-Z does not apply z-crystal power increase when there is battle-weather present.
17225 Fell Stinger does not act as a physical contact move.
Rollout now properly consumes PP.
17204 Metronome can call moves it shouldn't, such as Max/G-Moves, and more.
17095 Contrary ability not causing the opposite effect as it should.
17089 Z-Mirror Move does not deal damage when copying opponents move
17071 Some multi-hit moves are removing multiple shields on raids
---
Metadata
Minecraft versions
1.12.2
---
Files
Pixelmon-1.12.2-8.4.2-universal.jar
Primary
Download
(346.06 MiB)