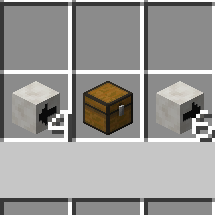 Empire Minecraft Utilities
Client mod
A collection of small utilities for players of Empire Minecraft, a survival 1.18.2 server
---
764
download

s
2
follower

s
External resources
---
Featured versions
---
Project members
---
Technical information
Empire Minecraft Utilities, aka emcutils, is a 1.16, 1.17, and 1.18 mod containing a collection of small utilities for players of Empire Minecraft.
Feature idea credits go to Giselbaer/gbl.
Made by MrFrydae and wafflecoffee/Emmaffle, available under the MIT License.
Architectury API is the only required dependency (download for Fabric or Forge). Not Enough Crashes is recommended, as are Mod Menu and VoxelMap when on Fabric.
Feature List
Chat channel buttons above the chat input bar
Automatic teleportation to a Residence on another server
Easier viewing of usable Custom Items such as Pot of Gold or EMC Peppermint
Customizable tab list sorting
Vault buttons
Quilt-only: Integration with JourneyMap, VoxelMap, and Xaero's World Map/Minimap

Clicking on a residence will teleport you to that residence
Automatic world detection and map confirmation/creation (not available on Xaero's)
Disclaimer
This mod is not sponsored by nor affiliated with Empire Minecraft, Starlis LLC, or Mojang Studios. It has been approved for use on Empire Minecraft in accordance with its approved mod policies.