Adds Magic Hands that automate simple tasks.
Copper - Simple Item Automation. Seeks items on the ground and takes them to it's home inventory.
Iron - Perimeter Defense. Searches for Hostile entities and attacks relentlessly. Give it a sword.
Gold - Crop Automation. Harvests fully grown crops, replants sees from it's home chest.
Diamond - Ore Divining. Points to nearest ore block within 16 blocks.
Amethyst - Complex Item Automation. Like Copper, but has a filter for advanced item selection.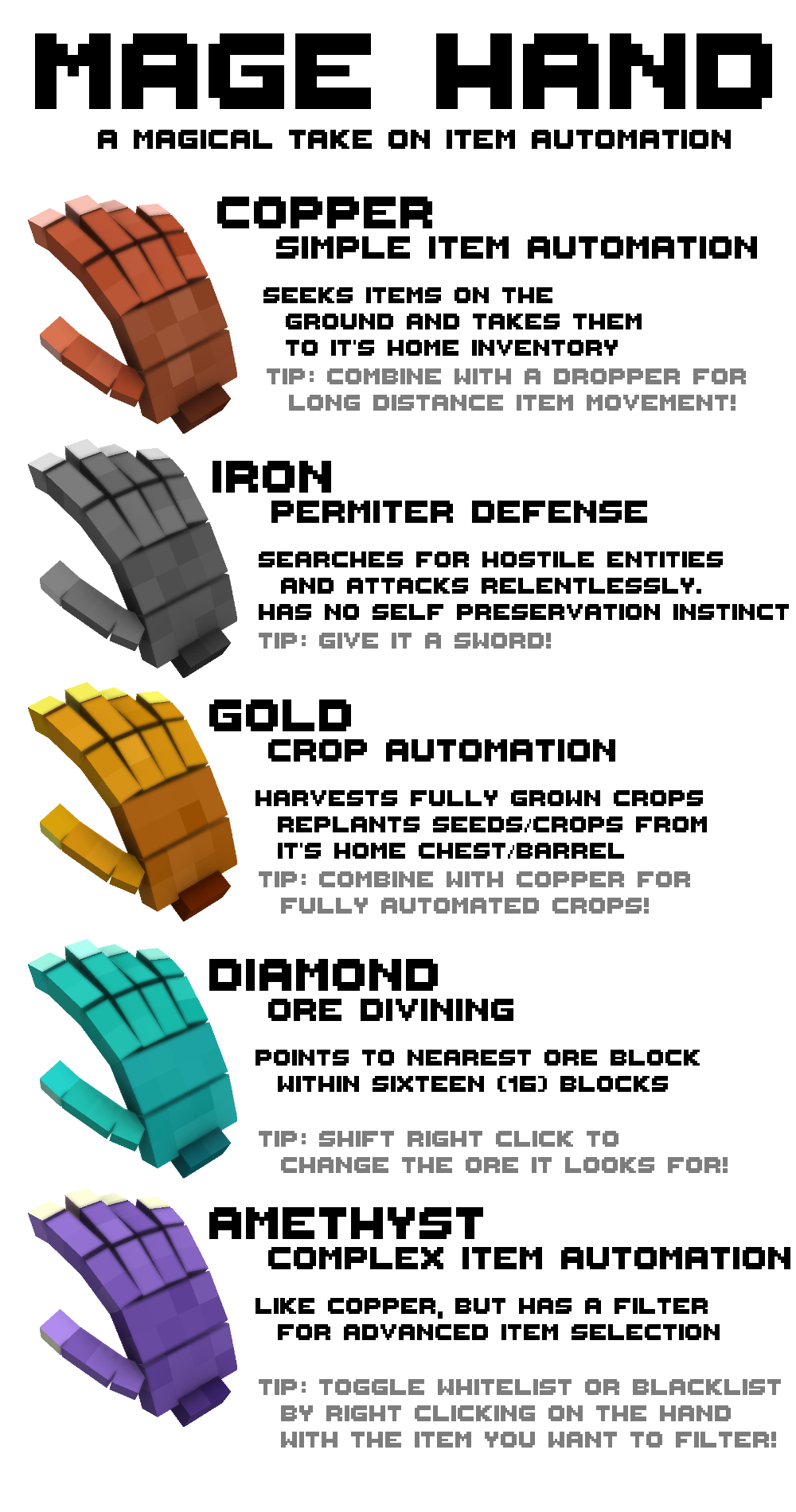 Hostile - Hates you. Spawns in the nether, anywhere. Immune to fire/lava. Drops Mage Hand Essence, vital for crafting your own.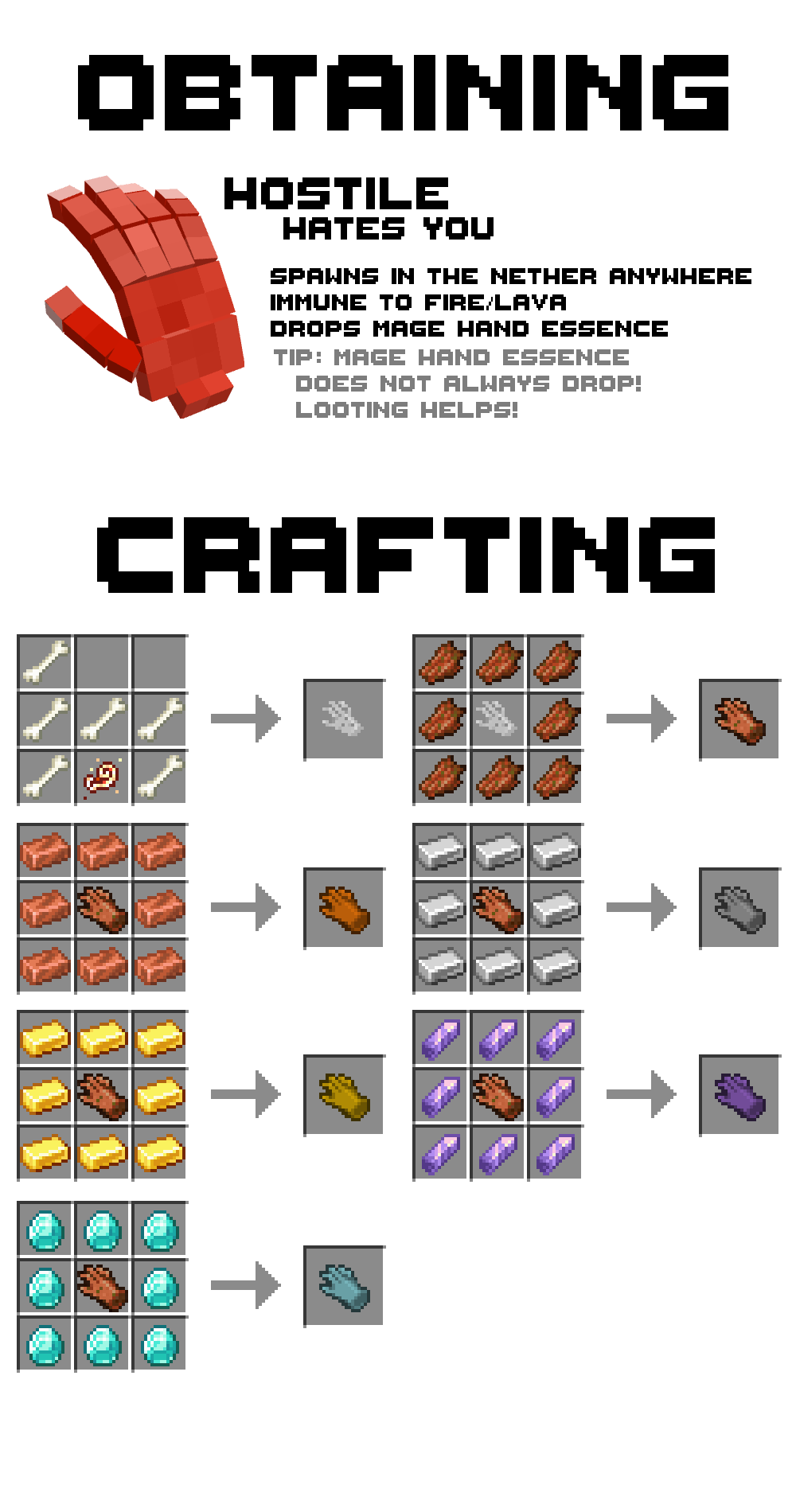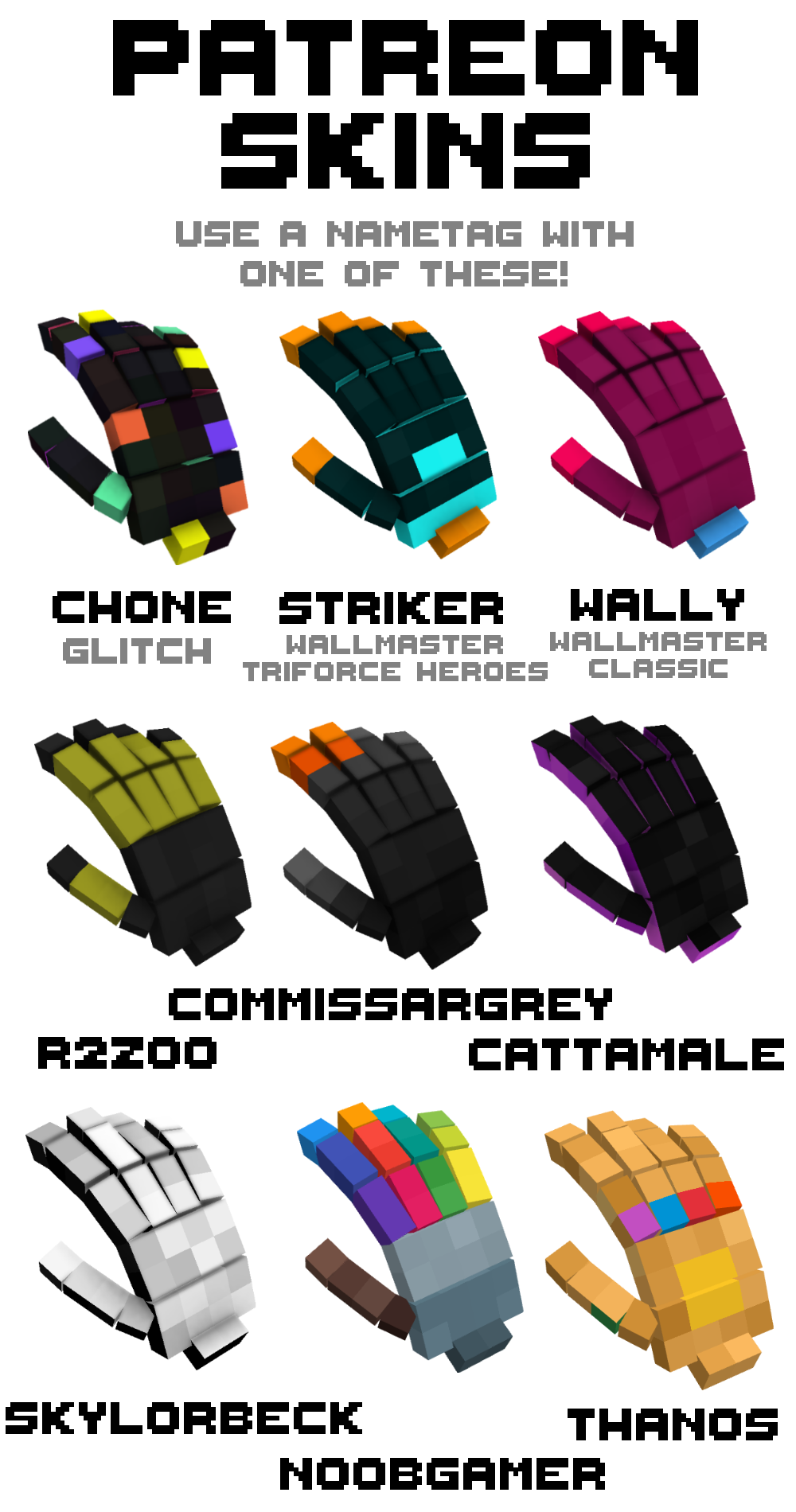 Note: The high spawns in the Nether are due to the Nether not having very many mobs in it. I cannot lower the spawn rate any lower than it is. It is the least likely thing to spawn in the Nether.