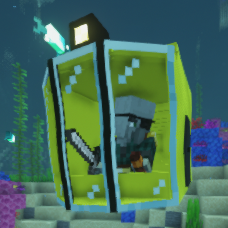 Nauticality
Explore the oceans with submarines, fight against pirates and watch the beautiful glow fish!
Adventure
Equipment
World Generation
---
219
download

s
5
follower

s
---
External resources
---
---
Project members
---
Technical information
Nauticality is TeamMidnightDust's submission for ModFest 1.17: BGDC The mod is focused on enhancing ocean exploration with new blocks, mobs, vehicles and structures. Use the new submarine to view the beautiful glow fish and loot pirate ships that spawn throughout the minecraft world.