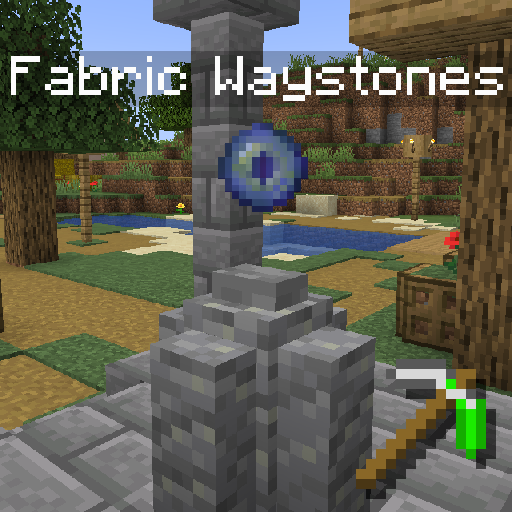 Fabric Waystones (Polymer Port)
Server mod
Fork of Fabric Waystones designed to work server side only!
---
681
download

s
21
follower

s
---
External resources
---
Featured versions
---
Project members
---
Technical information
Fabric Waystones (Polymer Ports)
A Fabric mod for Minecraft that adds waystones - a new way of transportation, that let you teleport from one discovered waystone to another.
https://user-images.githubusercontent.com/39821509/151048323-2489c6c0-c568-4a81-a08d-04e50477394c.mp4
Polymer Ports
This fork/version of a mod is server side port (still Fabric!), for general modpack/singleplayer usage check original version.
Releases