Create a project
New projects are created as drafts and can be found under your profile page.
https://modrinth.com/mod/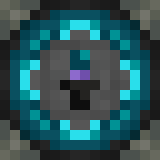 Sharp Tone
An Instument, and a Weapon?
---
---
Fixed any NBT data being wiped upon using the Dagger, Sorry!
Fixed a bug where Enchantment data was wiped upon using a sonic blast
Versions 1.0.0 and 1.0.1 were skipped, as small issues were found.
Initial Release! Have fun!