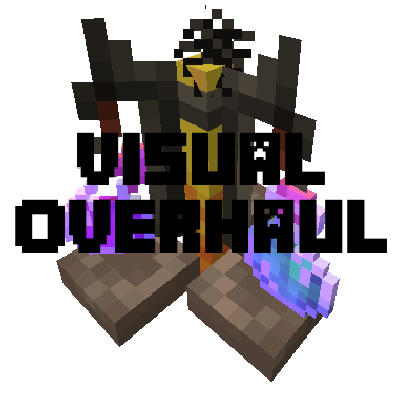 Visual Overhaul
Slight tweaks to revamp the visual aspect of vanilla.
---
6,236
download

s
93
follower

s
---
External resources
---
---
Project members
---
Technical information
This minecraft fabric mod overhauls the visuals of certain vanilla blocks.
Currently, it overhauls the Jukebox, the Brewing Stand, and the Furnace, but more blocks are to follow.
The mod also adds puddles which spawn during rainy weather and makes snow layers pile up during snow storms.
If enabled, it will also color items based on the current biome, which looks super dope.
If you want to use this mod, make sure you've enabled the included resourcepacks in the resourcepack selection screen!