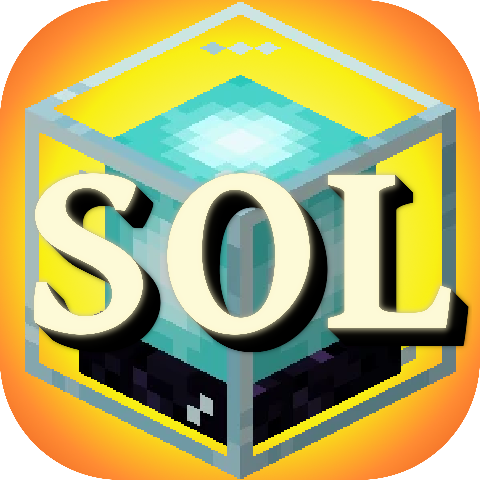 Speed Of Light FPS Booster (SOL)
Client modpack
A Minecraft modpack to give you the best FPS/Performance possible.
lightweight
multiplayer
technology
---
1,880
download

s
9
follower

s
---
External resources
---
Featured versions
---
Project members
---
Technical information
Due to the current issues with Modrinth and extra work required to make modpacks for it, I highly recommend using the CurseForge version of this modpack instead.
Click here to download from CurseForge.



Speed Of Light is a bare bones modpack designed to get the most FPS out of Minecraft with the least lag possible, using highly optimised mods.



All video settings are set to the absolute lowest settings by default to provide the best FPS out of the box.
Once you are in the game turn up your video settings to your liking (preferably starting with view distance first).



Mods in this modpack optimise things like better entity/block culling for more fps, faster lighting calculations, cached game assets for faster loading, memory usage optimisations/fixes, optimised networking packets, and other core game mechanic optimisations (game physics, mob AI, block ticking, etc). This is all achieved without majorly changing the core game, so everything should still work and play like the vanilla game, just with better overall performance.


- - - - - - - - - - MOD LIST - - - - - - - - - -
Better Sodium Video Settings Button (by LimeShulkerBox)
Fabric API (by modmuss50)
BisectHosting Server Integration Menu [FABRIC] (by BisectHosting)
Recipe Cache (by biom4st3r1)
ForgetMeChunk (by BreadLoaf___)
Reese's Sodium Options (by FlashyReese)
lazy-language-loader (Fabric) (by chachylmao)
Mod Menu (by ProspectorDev)
Sodium (by jellysquid3_)
LazyDFU (by tuxed)
Cull Leaves (by Motschen)
Enhanced Block Entities (by FoundationGames)
FerriteCore (Fabric) (by malte0811)
Starlight (Fabric) (by Spottedstar)
FastOpenLinksAndFolders (by altrisi)
Sodium Extra (by FlashyReese)
Krypton (by tuxed)
MemoryLeakFix (by FX_PR0CESS)
Entity Culling Fabric/Forge (by tr9zw)
Clumps (by Jaredlll08)
DashLoader (by notequalalpha)
Lithium (Fabric) (by jellysquid3_)


- - - - - - - - - - LINKS - - - - - - - - - -
Modpack Homepage


Need a Minecraft server?
❤️ Click here to help support my modpacks ❤️

- - - - - - - - - - DISCLAIMERS - - - - - - - - - -
This modpack may contain a single in-game advertisement in the server list and a custom Minecraft server (which can easily be removed).
All information found in the description may not always be up to date, but is accurate at the time of writing.