--> PLEASE USE OPTIFINE <--


                                        -->Pack is only 80% done but will be regularly updated<---

This resource pack changes Minecraft from every angle! Avalon tries to update all of the textures by giving it a new fresh look with a lot immersion with its surroundings, it's bright & colourful so its very pleasing to the eyes as well as giving it a very nice fantasy vibe to it but still leaving a vanilla-esk look still so its also very builder friendly. You will also have cool 3D models for blocks and mobs. Its a very epic & unique resource pack in its own way, which significantly changes the game world (although it remains the same cool atmosphere). Replaced a lot of textures-blocks, mobs, some things with tools. In addition, the textures are drawn in a resolution of 32 x 32 pixels, Clever use of many Optifine features that you wont have seen before!.
                                                                   Terms of use

---
You can, using my resource pack:
Enjoy it. Record videos, take pictures with your friends & upload them to any resource you like (it's a good idea to leave a link to the source)
You cannot:
Re-host this resource pack to any other websites (it's ok if you place a link to my official download sources) Use any part of this resource pack in other projects If in doubt, you can always reach me on Discord
Twitter: https://twitter.com/ItsChawk
External resources
---
---
Project members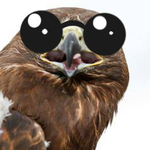 ---
Technical information