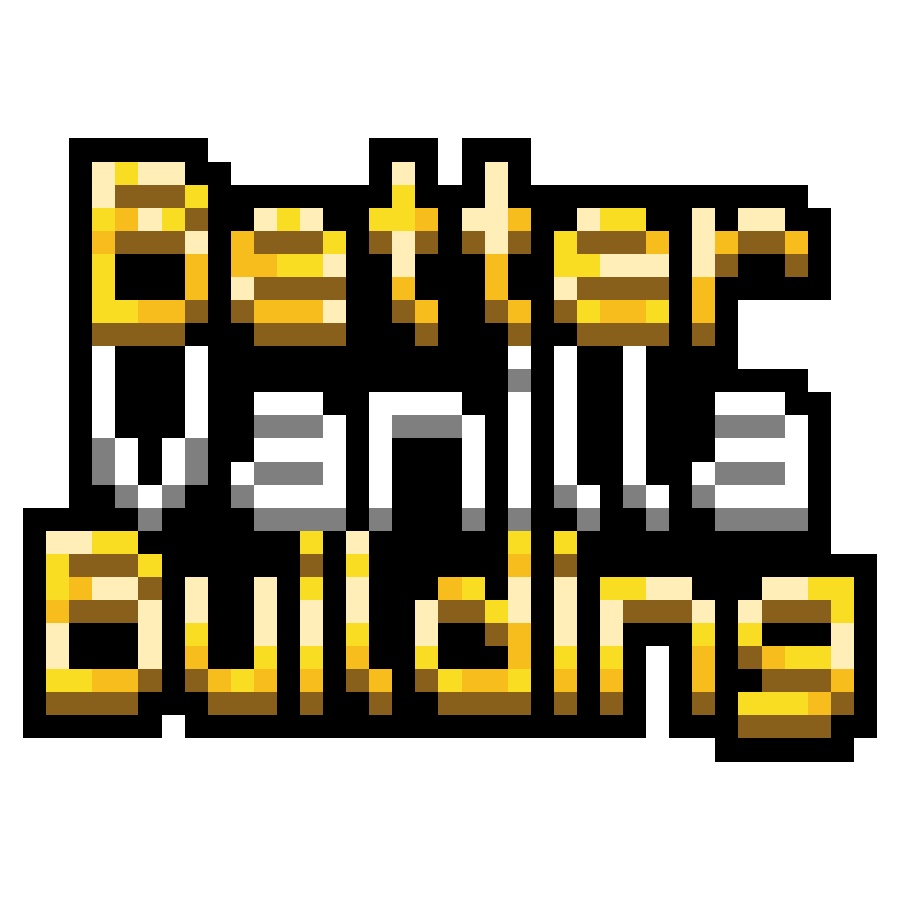 BetterVanillaBuilding
Not only a retexture, but a texturepack that contains additional blocks, items and biome varieties.
---
6,218
download

s
24
follower

s
---
External resources
---
---
Project members
---
Technical information
BetterVanillaBuilding,
By StefanJ2_
BetterVanillaBuilding adds more blocks, more armors and more mobs. Giving its users access to a big range of new building blocks, as well as new block variations in biomes to explore, new mobs to look at and new armors and tools to wield!
Support the work: -Discord -Twitch -Patreon
See all features
You can see all the features BetterVanillaBuilding has to offer on our minecraft server.
Optifine is recommended with this pack. Want to use the pack on fabric? Use this modpack to do so: https://www.curseforge.com/minecraft/modpacks/bettervanillabuilding-fabric-compatibility