[Preview Images not up-to-date]
📋 About
Icons adds (who would've guessed) Icons to menus, items, subtitles, GUI's... just everywhere you could imagine
The pack makes use of Custom Unicode Characters and Minecraft language files to add said icons
---
⚙️ Compatibility
This pack is compatible with all resource packs, as long as it stays at the top in the resource packs selection
We cannot guarantee that Icons will work with packs that change the font of Minecraft nor mods that make use of strings that we work with since it was made with the default textures and vanilla in mind
---
❓ How to use
Drop the pack into your resource packs folder or Drag and Drop it in the Resource pack Selection
Select Icons
(Have it on top of other packs if you use more)
Select the language in that you want to play
"Force Unicode" must be turned to "off"!
English (US) will be the primary language of Icons since we are working with that.
This means that future updates will always be first available in en_us if we don't manage to update all languages together. (Hasn't happened yet)
All languages supported have a checkmark next to the flag!
---
✅ Recommendations
If the menu logo is annoying or breaking your immersion, you should definitely try this addon by Vexcenot:
---
📮 Contact
mr_ch0c0late:
Zartrix:
WeNAN Studios:
---
📄 Terms of Use
If you use anything out of this pack that includes the NegativeSpaces4 resource pack under Creative Commons Attribution 4.0 International terms, you need to credit AmberW/AmberWat.
Using anything aside from the NegativeSpaces4 pack, you need to ask us for permission. This includes the icons themselves and the Unicode system for only the icons. No one is allowed to redistribute Icons as is without written permission.
You can
✅-Use it as a template to understand and make something your own with credits leading to any of the pages of this pack (Planet Minecraft, CurseForge, Modrinth)
✅-Use it on a server or in Modpacks with credits leading to any of the pages of this pack (Planet Minecraft, CurseForge, Modrinth)
✅-Alter it for personal use
✅-Use it in/for YouTube videos with credits leading to any of the pages of this pack (Planet Minecraft, CurseForge, Modrinth)
You cannot
❌-Claim ownership over anything made or used by this pack
❌-Redistribute edited or unedited assets without permission and credits
❌-Re-upload the pack
---
📝 Credits
-mr_ch0c0late (Creator and Idea)
-Zartrix (I'm just here, don't mind me)
-Leroidesafk (French, Romanian, Portuguese(BR), Italian)
-Agente_511 (Portuguese(PT))
-Magnogen [GitHub] (English(GB))
-Blazemetal_VN (Vietnamese)
-Victorth (Finding and fixing bugs in Portuguese(BR))
-AmberW/AmberWat (Creator of NegativeSpaces4)
-Moggla (Creator of MC Language Formatter)
---
Project members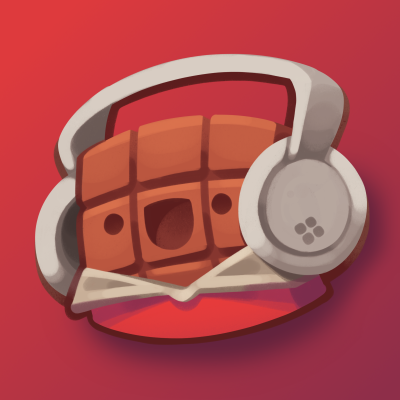 ---
Technical information