---
Vanilla-like Bushy Leaves
---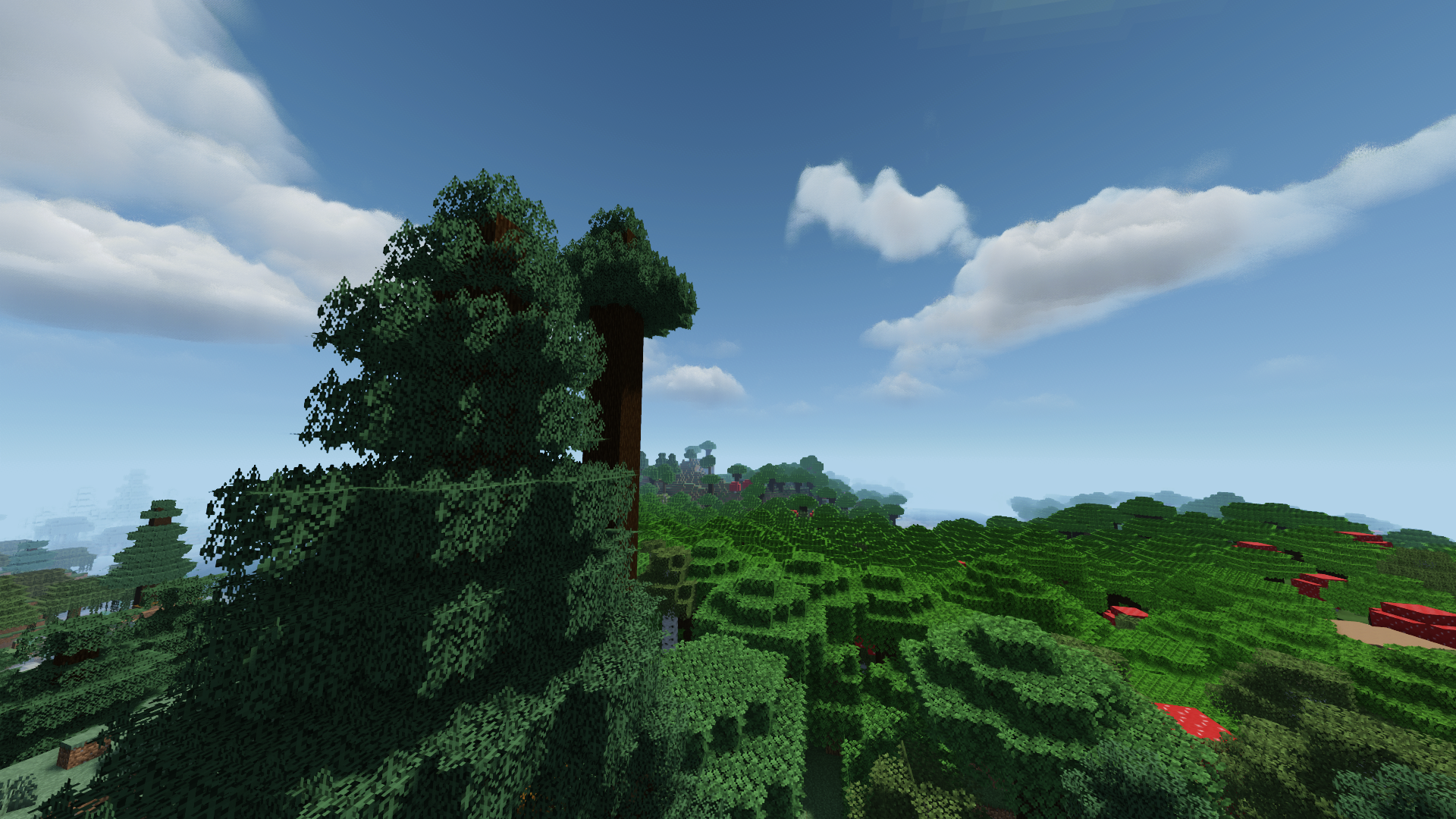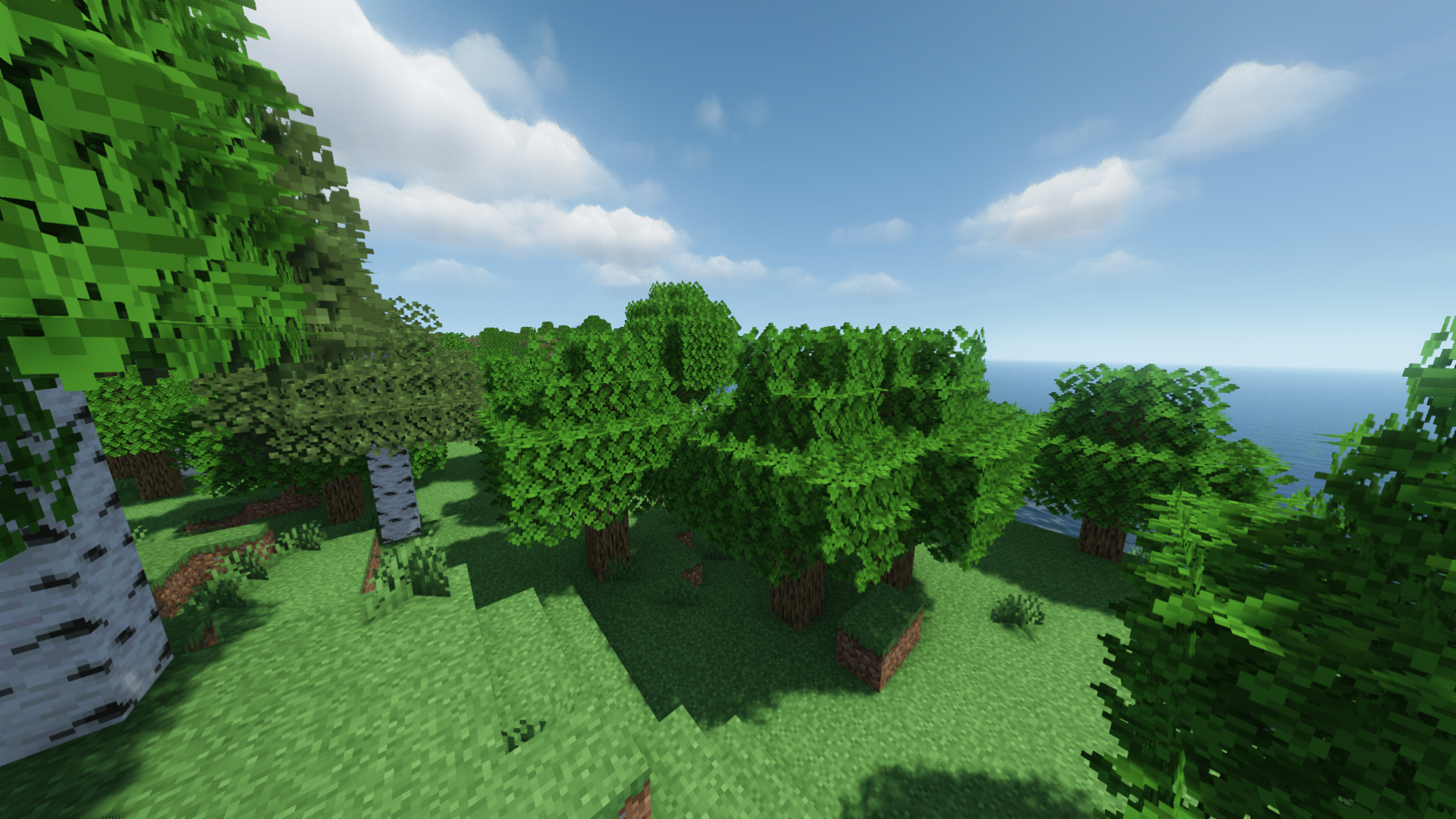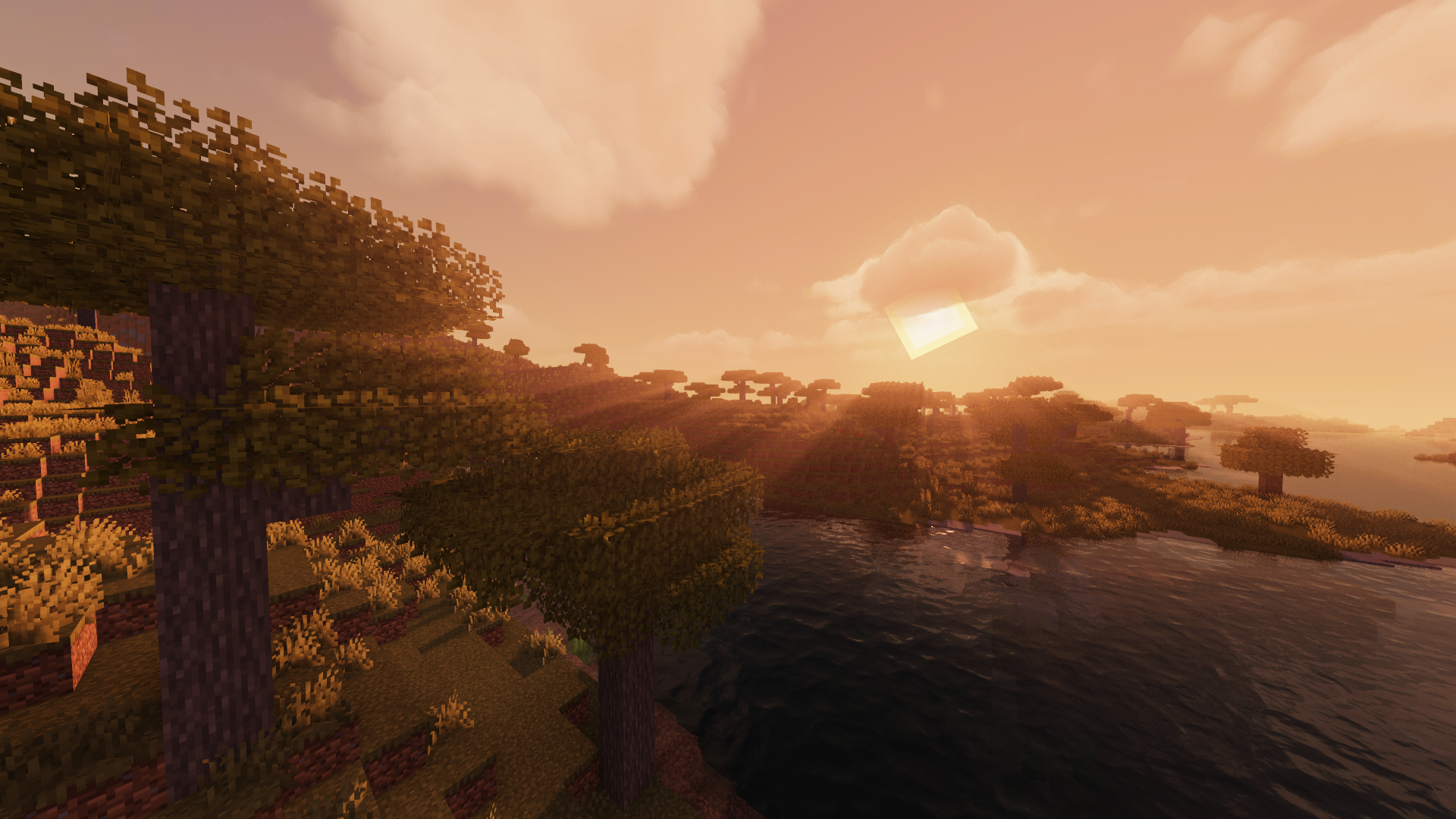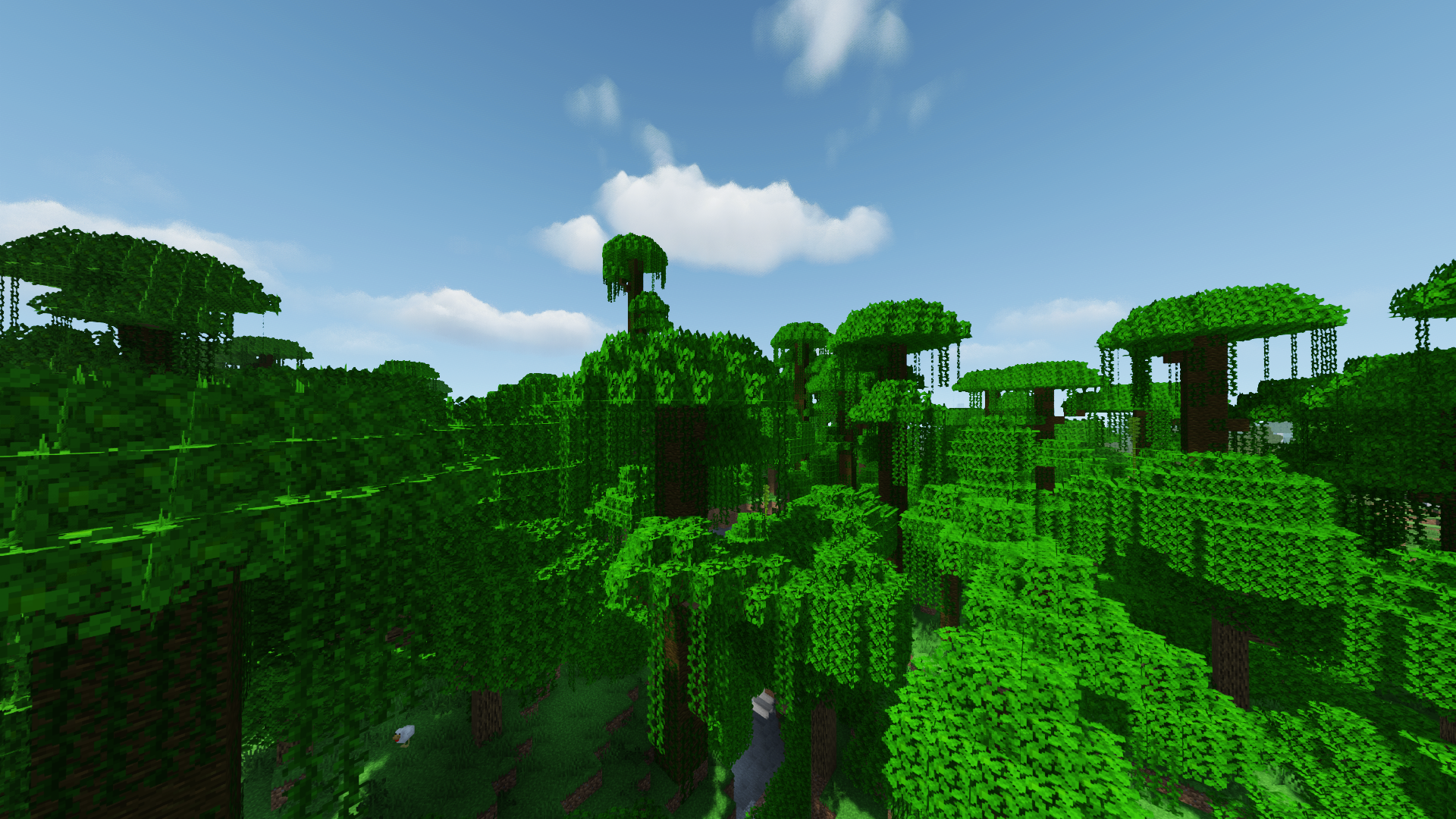 Description
Simply Bushier is a resource pack that makes your Vanilla Minecraft leaves look bushier, "but..." it takes the simplest way possible to create them:
Simply Bushier uses 3 cubes with 2 faces on each cube for each leaves block — that is 6 faces in total - which is the same amount as the vanilla, so this resource pack won't give a drastic drop in FPS, compared to the other similar bushy leaves resource packs, and will get rid of the block cut as well.
Known- Issue
Texture flickering when the different variants of leaves are placed next to each other. (perhaps fixable, but will ruin the concept of the pack)
Lighting flickering (perhaps unfixable)
---
---
Terms of Use
Protected under a "NaiNonTheN00b1's ToU [Class II]"
Crediting
Big thanks to Blockbench for the Modeling software!
Additional Links
External resources
---
---
Project members
---
Technical information