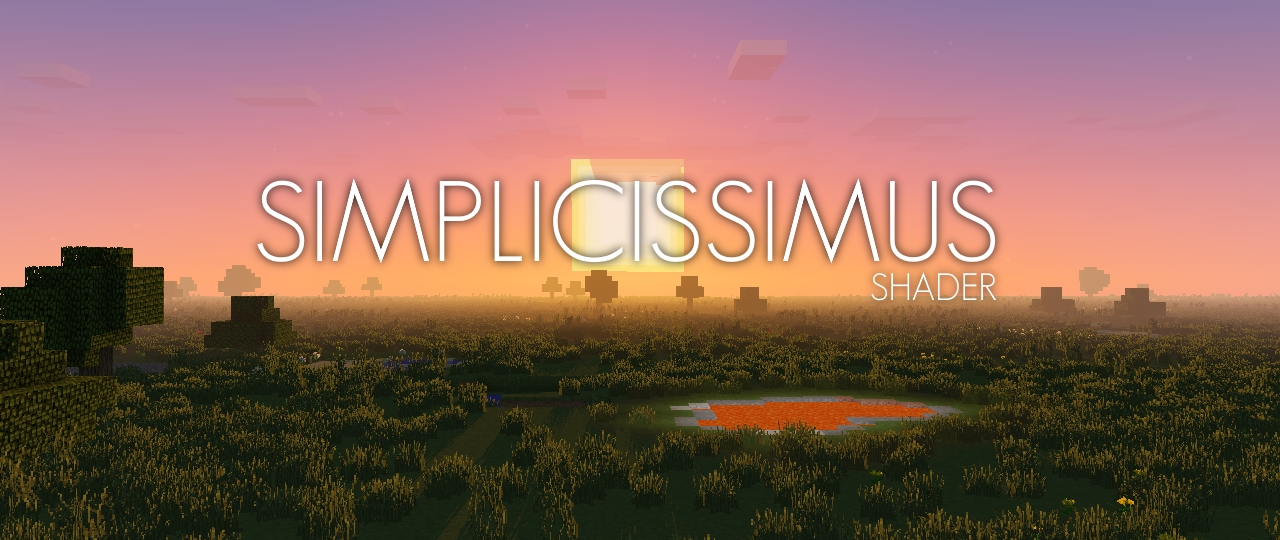 What is the Simplicissimus Shader?
This pack tries to stay really close to what vanilla Minecraft provides in terms of graphics, thus it keeps the original vanilla clouds as well as the vanilla lightmap. However, while sticking to the "minecrafty look", it also gives it some visual touchups like dynamic shadows, better fog and some slightly improved lighting of the vanilla clouds, making them look more integrated into the world.
What features does it offer?
Dynamic shadows (and optional soft or pixel shadows)
Temporal Anti-Aliasing
Bloom
Motionblur
Improved cloud lighting and fog
Any Requirements?
OptiFine for 1.12 or newer/Iris 1.5.0 or newer
A graphics card that supports OpenGL 2.1 or newer
Should work on Windows, Linux and Mac
External Links:
External resources
---
---
Project members
---
Technical information