Create a project
New projects are created as drafts and can be found under your profile page.
https://modrinth.com/mod/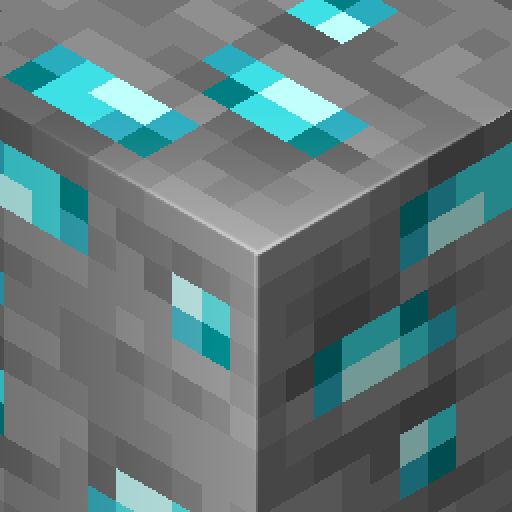 HIDYK's REALM
The best vanilla resource pack? Maybe...
---
---
HIDYK's REALM (H'sR) is one of the most elaborate and high-quality vanilla resource packs. It changes many visual aspects, but it does it so carefully that you might not even notice the difference when you first start the game. But once you immerse yourself in Minecraft, you will start to realize how much your perception of the game has changed.
Over the long months of development, H'sR has found its own style, which does not violate the perception of vanilla and is well suited to play even on large assemblies with mods!
Read a more detailed description of the resource pack features below
228 textures were created for the zombies...
...that once lived peacefully in Savannah! This update also includes an exclusive biome texture - zombies with rings on their heads. This sad undead are doomed to suffer a hell of a lot of pain even after "death". I think if you kill them, you will only alleviate the suffering by freeing the poor souls from these cage bodies...
Also, exclusive CTM variations have been added for some blocks. If you're interested, you can take a closer look at the images of everything above in the log file of update 2.14.4!
In almost every biome, mobs look appropriate to the natural conditions
Zombies and skeletons are dressed according to the climate. This gives them a creepy look, hinting that they were once alive too. The color and appearance of cows, chickens, and pigs change depending on the biome. All of this gives the fauna of Minecraft a kind of verisimilitude, making the world more diverse.
Minecraft is a pretty casual game...
...which is why my resource pack is aimed at complicating it. Creepers. These hissing critters have now learned to us-s-se 99.9% disguise! Their color varies depending on the climate and depth. So be careful when you run to mine diamond ore, and it will go to meet you.
One of the main tasks of the resource pack is to pay great attention to the little things and details
After all, it's strange that villagers, witches,wandering trader or illagers don't have ears. Or was I the only one who noticed it? And why are the spots on the fur of cows so strange? You will have much fewer similar questions. H'sR includes a huge number of small changes that will make your game a little more enjoyable and even more interesting.
The entire graphical interface has been rethought
For example, now the workbench inside looks like a table with tools. Dark and warm colors will not strain your eyes much during a night game of Minecraft. You will get a completely new experience by interacting with updated interfaces.
In addition to preserving the style of the game itself, I seek to adjust the various creations of the players to the style of my resource pack, while retaining the original originality. At the moment, there are adaptations for only a few:
Apple Skin
Inventory Profiles
Replay Mod
EMI
There are a lot of small and global mods in the pipeline. If you want to see an adaptation of some HIDYK's REALM style, I will be glad to hear your suggestions!
With every update there are more and more interesting details: the future release Update 2.15 will be the largest and most extensive in the history of HIDYK's REALM resource pack...
...It will have about a thousand total of all the random textures of totally different mobs: from pigs to hoglins! Updates are released about every two weeks or once a month, so subscribe to my resource pack here or on Planet Minecraft to make sure you don't miss the new beta releases of this update!
---
! For the correct work of the resource package requires an optifine.
! HIDYK's REALM is playable on versions 1.16.x - 1.19.x, but! There are some bugs on versions below 1.18 (will be fixed in future updates)
! At the moment resource pack is not compatible with mods, replacing Optifine