Seamless Loading Screen
Seamless Loading Screen is a mod that allows you to seamlessly transition from the loading screen into your game by taking a screenshot when you leave, and displaying it when you rejoin.
The mod supports joining singleplayer worlds, realms and servers and a large range of configuration options such as blur, tint and screenshot resolution.
Configuration
Thanks to Yet Another Config Lib, Seamless Loading Screen has a easy to use configuration screen that allows you to change every detail of functionality.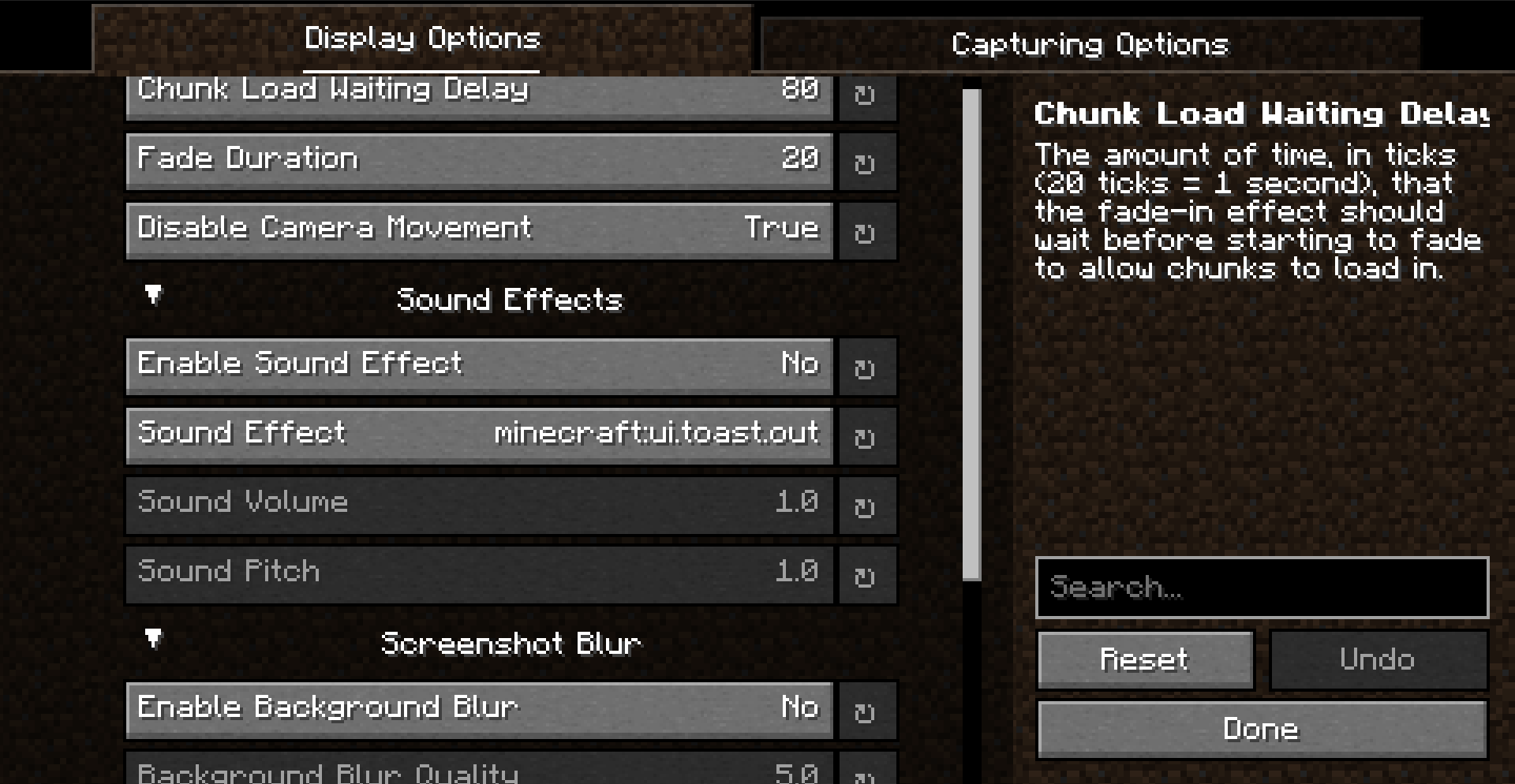 Compatability
Seamless Loading Screen has compatability with the following mods out-of-the-box: (and may work with other mods not listed here too!)
Bedrockify
Fastquit
Fastload
External resources
---
---
Project members
Blodhgarm
Maintainer (1.19+)
mineblock11
Maintainer (1.19+)
---
Technical information