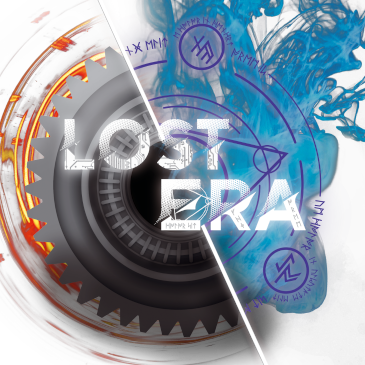 The Lost Era Modpack
Designed for players of all skill levels to fully utilize modded content, be it Magic, Tech or otherwise.
Adventure
Kitchen Sink
Quests
---
994
download

s
3
follower

s
---
External resources
---
---
Project members
---
Technical information
The Lost Era focuses on providing the full modded Minecraft experience without hundreds of hours spent in research and the information overload that comes with it.
Specifically, it is tailored to guide players who wish to learn about mods and their features on the go, bit-by-bit, enabling players to set out their own gameplay experience.
It is a one-size-fits-all kitchen sink but with structured gameplay around Tech, Magic and anything in between to choose from, so regardless of personal taste there is something for everyone.
While being packed full of content, its low system requirements make it suitable for most lower end systems so that no one is left out.
Mod count: 190 (A full breakdown can be found here).
The questing system in this pack contains over 2,800 quests who's main purpose is to ensure that the player has a complete understanding of the contents available to them based on their personal choices.
Players are only being presented with information they have a want and use at that point in their progression without being overwhelmed with information.
This system's progression is divided in 2 main classes, Magic & Tech, each with 2 unique subclasses.
There are also side-classes tailored specifically for those who enjoy non-conventional gameplay styles, such as Farmers, Spelunkers, Redstone Addicts and Automation Masters.
At completion of any class tree line you will know by heart all the content & mechanics available, enabling you to unlock their full potential in any project you put your mind into.
These will only be available after they complete the basic quests that ensures the player has an understanding of the survival essentials.
The contents of this pack adheres to the concept where each class has something unique to offer.
As such the modpack introduces balance using custom recipes, configurations and ore generation modifications. This is done organically without "hardcore style" recipes requiring difficult to obtain components simply for the sake of it being hard.
This brings on an important point as what you once knew to be a tried and true overpowered mechanic, is very likely absent in the Lost Era.
The concept of freedom the pack offers relies entirely on individual preference for you to be true to your heart's wants.
Ultimately, every category offers something unique and valuable to the table, each with their own strengths and weaknesses and radically different playstyles.
One of the aspects that have led to the success of Minecraft has been its widespread accessibility to virtually any system.
To remain true to its philosophy many months were spent fine-tuning the performance of the pack for the optimal performance-to-content ratio, ensuring compatibility to as many Toasters™ as possible.
As such, every playstyle has been fully fleshed out with minimal to no overlapping content, greatly reducing the feature bloat you would usually find in the average kitchen sink packs that would diminish your performance.
Minimum Requirements:

Regardless if one plays on fully equipped LED NASA computers or on their Grandma's IBM Personal Computer everyone can get together with their friends with no restrictions.
Toasters = Low-End PCs
In the base game, the survival aspect is incredibly safe with no real dangers outside of the earlygame, making much of the modded content overkill in nature.
This has been remedied by building upon the original survival Minecraft experience with a focus on making those once banal mechanics relevant once more without adding complexity to the overall experience.
Aspects of the game such as food, shelter and a way to defend yourself are no longer trivial, exploring caves will be much more ominous with a diversity of enemies while dungeons are a whole lot more menacing requiring some healthy precaution.
The game will continue to maintain a healthy amount of challenge so players can fully utilize and appreciate the quality of life the once overlooked mid and lategame content modded Minecraft provides.
Special thanks to:

SeraphSanshiro - for supporting me over the past 2 years and providing the eye candy designs to go with it.
BamBam01 - for fixing and creating so many of the much needed tailor-made mods for the pack.
Swedish Kaito - for his huge achievements in revealing exploits and bugs.
PoWoKe - for baby-proofing the pack and greatly improving many QoL features.

TCLProject - for contributing to the magical branch of the quest system and identifying major crashes.
...and everyone who has contributed to the closed beta helping me refining the experience.